7 New Cybersecurity Podcasts You Should Follow in 2021
2020 was a banner year for podcasts, mostly due to the COVID-19 lockdown. We listened to brand-new cybersecurity podcasts. Here are our seven picks you should keep an ear on in 2021.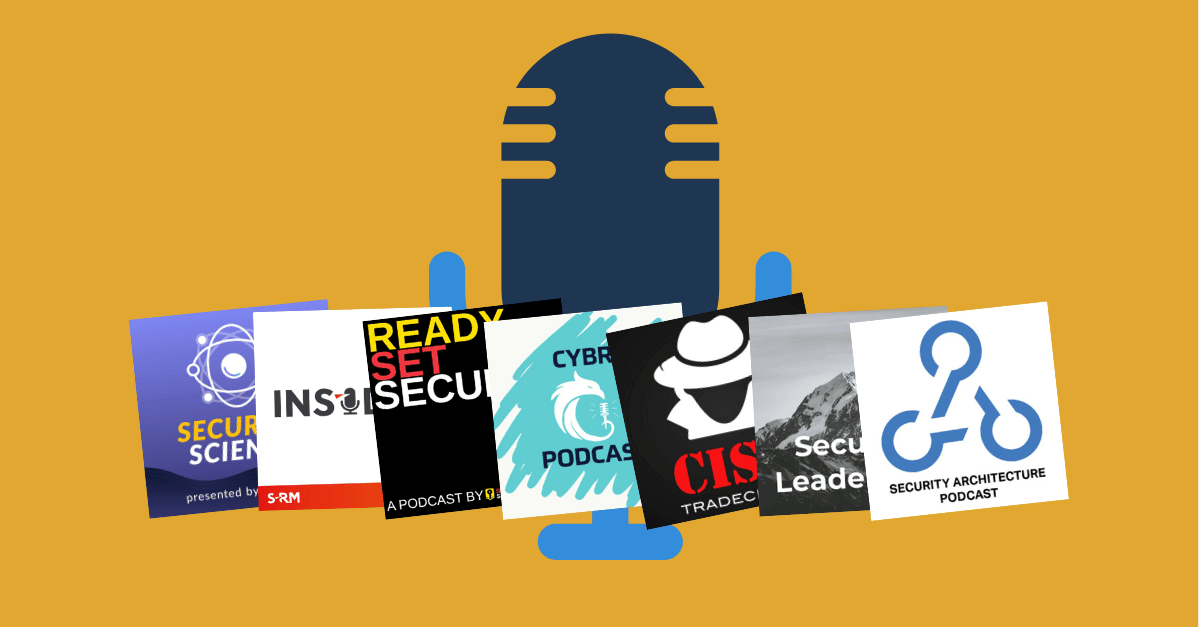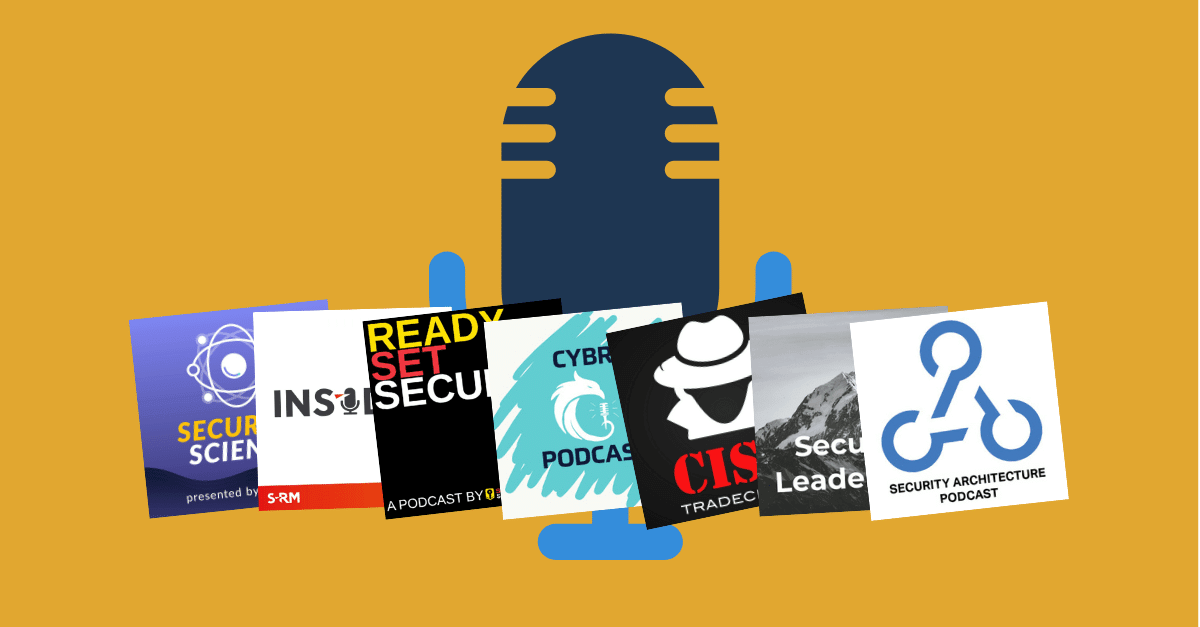 2020 saw The Podcast Explosion, to quote journalist and podcaster Robert McGarvey. The number of podcasts worldwide doubled. It increased from 750,000 in 2019 to 1.5 million, with over 34 million episodes (December 2020).
This trend didn't favor only podcasts about cults or serial killers. The lockdown year also increased B2B content consumption significantly across industries. The demand for cybersecurity content became almost as strong as for COVID-19 topics.
B2B IT security buyers and customers engage with more content more often. Gerd Meissner analyzed this trend in his recent post Hungry for Cybersecurity Content.
They are especially hungry for podcasts about IT security. At least that's what this year's newly minted cybersecurity podcasters are counting on.
Cybersecurity podcast "Class of 2020" at a glance:
Most common themes of new IT security podcasts launched in 2020:



If the cybersecurity podcast "Class of 2020" had a motto, what would it be?




"Less is more; let's keep it short." 15-30-minute episodes are becoming more common in cybersecurity podcasts.




2021 Outlook:

How many of the new podcasts launched in 2020 will last and grow post-pandemic?




In cybersecurity, the odds favor shorter podcasts that address relevant niche topics.




The latest examples reviewed below reflect this trend.
And why should only the established players have all the fun?
The "Class of 2020" podcast hosts in this niche come well prepared to meet the demand.
House-bound enterprise CISOs and senior IT security technologists have joined the podcasting community. Another group well represented are cybersecurity training experts, career advisers, and recruiters.
Of the seven shows introduced below, three focus on cybersecurity as a career. They cover security training, career advice, and leadership skills development.
Podcasts keep the line open
Many new industry podcasts and webcasts in 2020 were born of necessity. Trade shows, conferences, and in-person panel discussions have been nixed pending further notice.
B2C and B2B podcasts help fill the void. The hosts can build and strengthen relationships with buyers and customers or clients. They also use their podcast for networking with fellow and future industry professionals.
A list of the "best cybersecurity podcasts of 2020" would have been too subjective. Best for whom? Instead, we've selected seven newcomers to the field that aim to serve their own distinct audiences:
New Cybersecurity Career and Leadership Podcasts
Cybr Podcast (Cybr Inc.)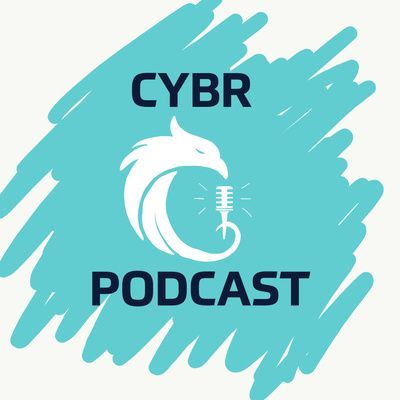 Dallas, TX-based Cybr has specialized in cybersecurity training and consulting. On his podcast, host Christophe Limpalair focuses on cybersecurity education and career topics.
He created this program for newcomers to the field. Interviews with CIOs, IT Directors, and other cybersecurity leaders provide valuable insights.
Especially career changers, IT students, and recent graduates will find the Cybr podcast helpful.
Listen to it here: Cybr Podcast. Twitter: @cybrcom
*
CISO Tradecraft Podcast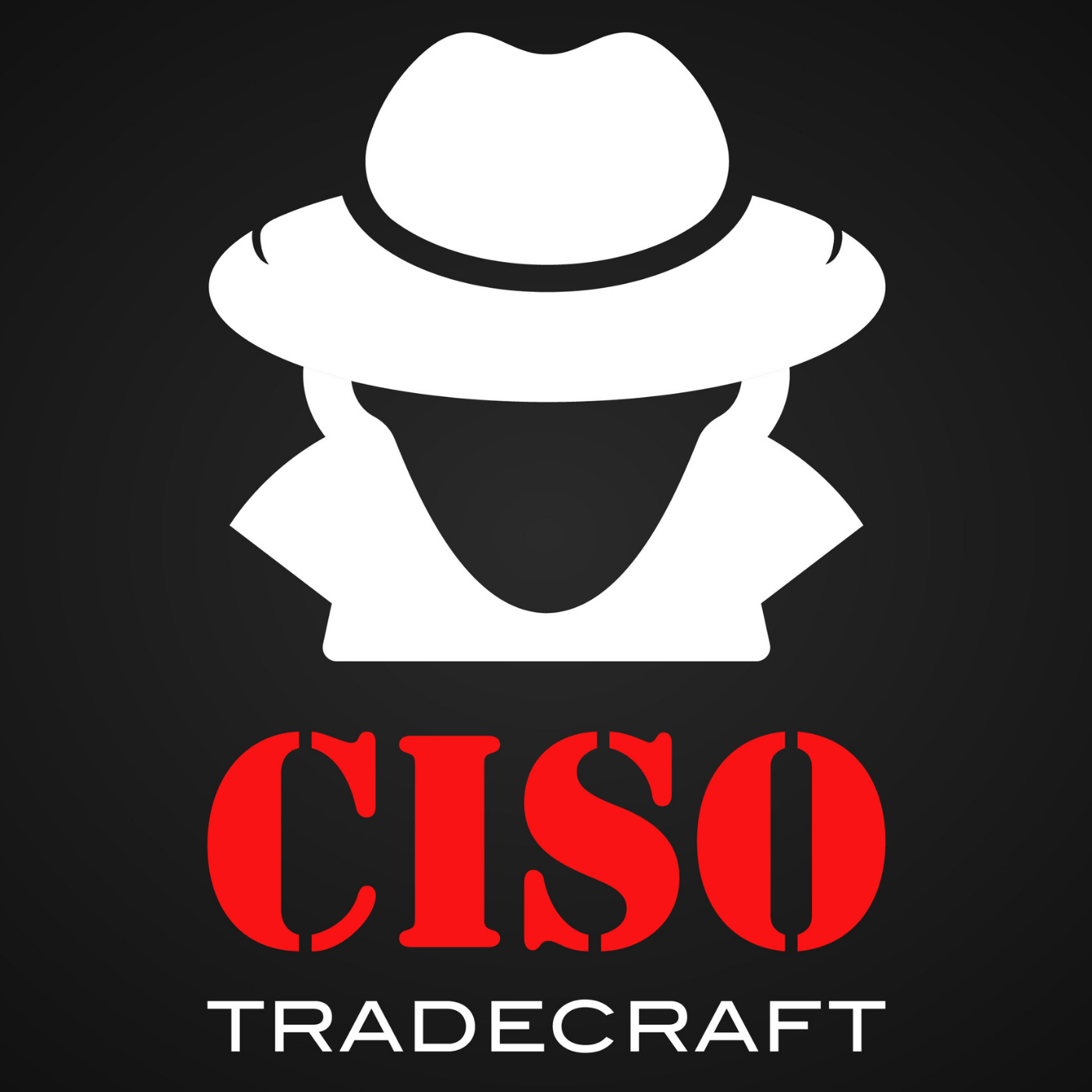 G. Mark Hardy and Ross Young created the CISO Tradecraft podcast. The co-hosts designed their podcast to share what they call "the adventure of becoming a CISO."
Hardy founded and runs the cybersecurity consulting firm National Security Corporation. Ross Young is the CISO of the Caterpillar Financial Services Corporation. They offer to guide listeners on their path to become competent and effective CISOs.
Reading is one prerequisite, if we follow CISO Tradecraft recommendations. Three of the podcast's six episodes so far (as of December 2020) deal with leadership concepts. They encourage listeners to dive into the management guides mentioned on the program.
Listen to it here: CISO Tradecraft Podcast. Twitter: @cisotradecraft
*
Cyber Security Leadership Podcast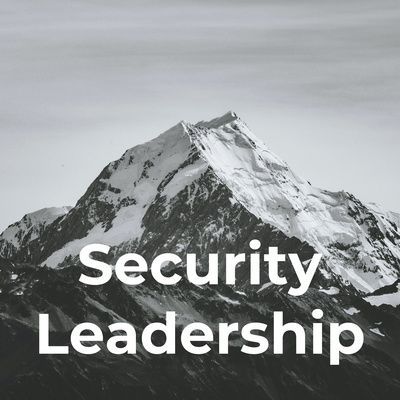 Soft skill and leadership development is the theme of this podcast. Cyber Security Leadership is co-hosted by Yaron Levi and Jeff Snyder.
Levi is the CISO at Dolby. Snyder a veteran cybersecurity recruiter and executive coach.
The co-hosts share lessons learned in their careers and invite their guests to do the same. What sets their podcast apart is that both are "active" listeners.
Levi and Snyder aren't afraid of pauses, an exception in the often breathless field. They also know how to tell a story without overwhelming their conversation partners.
Listen to it here: Cyber Security Leadership Podcast. Twitter: @SecurityRecruit
*
New B2B Podcasts for IT Security Buyers and Customers
Ready, Set, Secure Podcast (Set Solutions)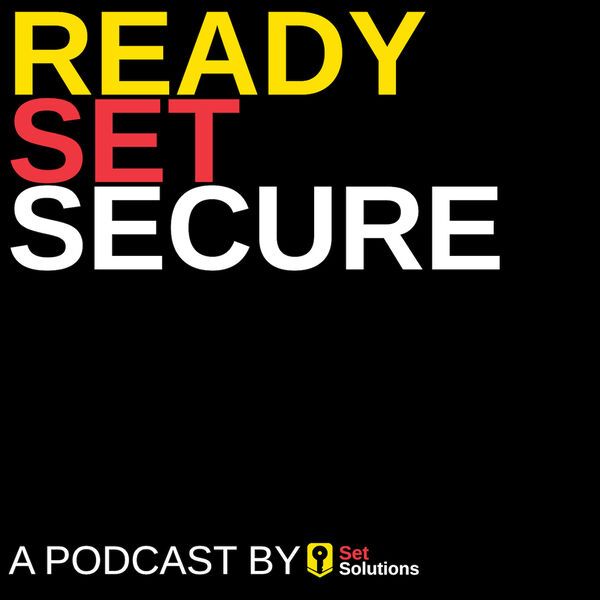 This podcast was launched by Houston-based cybersecurity solution provider and integrator Set Solutions. CTO Michael Farnum hosts the bi-weekly show. He is joined by Senior Solutions Architect Nick DiPasquale.
The co-hosts invite a diverse variety of guests for each episode to discuss IT security for practitioners. Examples are real-time monitoring in the cloud, Zero Trust implementation, and threat hunting.
The Ready, Set, Secure podcast hosts are also comfortable covering "soft" topics. Two examples are workplace diversity and cybersecurity staffing.
Listen to it here: Ready, Set, Secure Podcast. Twitter: @setsolutionsinc
*
Security Architecture Podcast (Herjavec Group)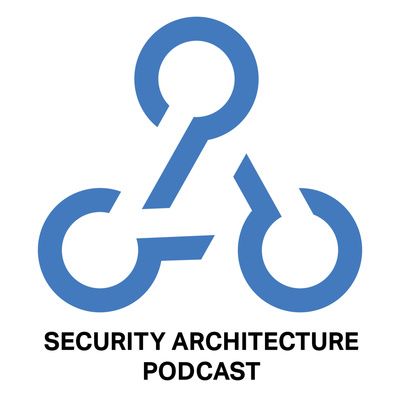 Evgeniy Kharam launched the Security Architecture Podcast together with Dmitry Raidman.
The co-hosts have been around the cybersecurity block a few times. Kharam is the Director of the Solution Architecture Division at the Herjavec Group, Raidman the CTO and Co-founder of Cybeats.
Their background benefits the depth of discussions and the lineup of guest experts on their program. They also had a precise game plan for this podcast from the get-go. And it shows.
The webcast/podcast combo was launched only in July 2020. Yet its 15 episodes so far (as of December 2020) already feature a wide variety of subject matter experts. The podcast guest list features various heavy-hitters like BitGlass, Checkpoint, ForcePoint, and ZScaler.
In Season 1, the hosts invited vendors to discuss their Secure Access Service Edge (SASE) offerings. Season 2 episodes are dedicated to Zero Trust Network Access (ZTNA) remote access solutions.
This podcast features a fair amount of industry lingo and cybersecurity acronyms. However, the hosts make it easy for their listeners to follow. The Security Architecture podcast homepage includes a dictionary of IT security architecture-related terms.
Watch or listen to it here: Security Architecture Podcast. Twitter: @secarchpodcast
*
New IT Security Research and Threat Intelligence Podcasts
Security Science Podcast (Kenna Research)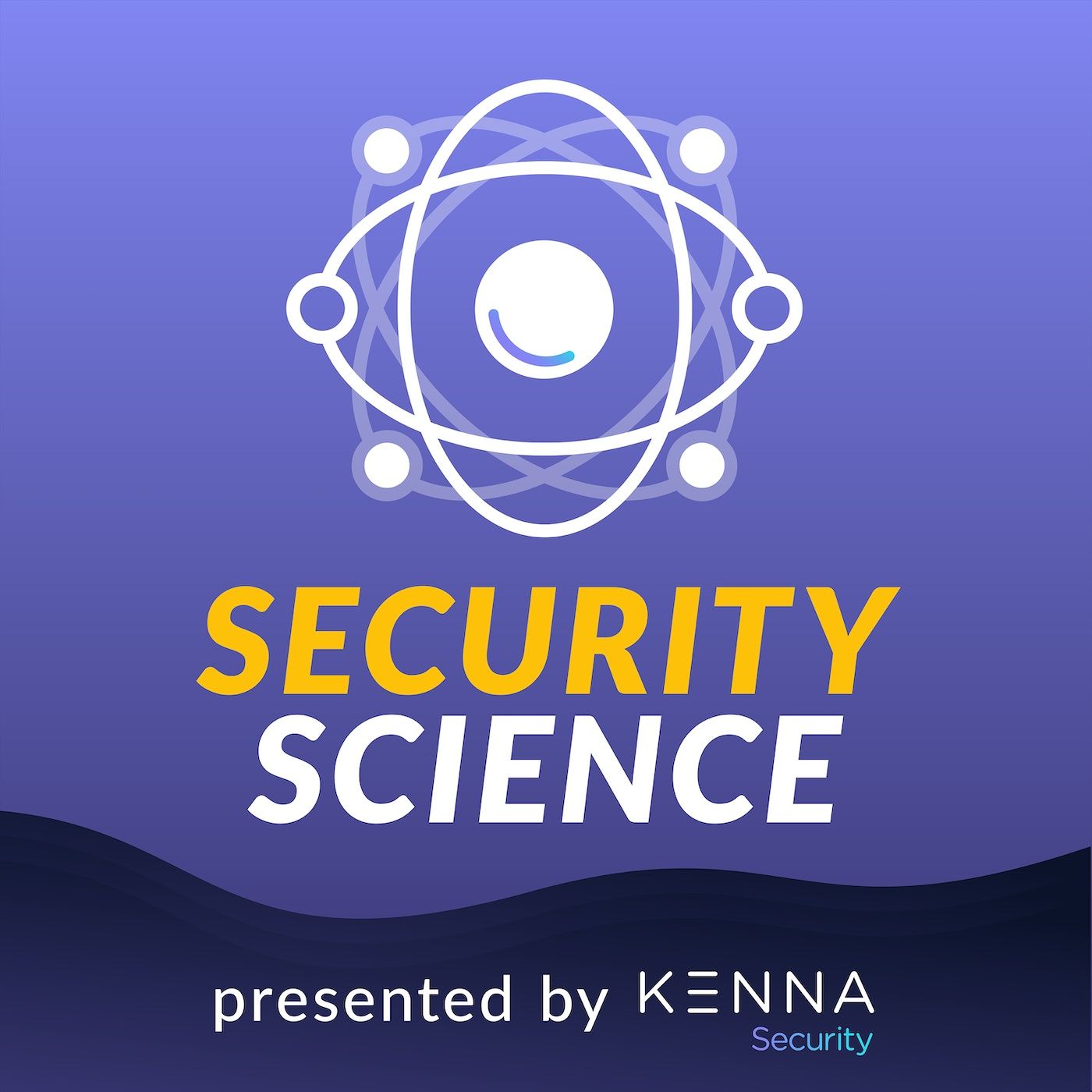 Cybersecurity shouldn't be a black box, says Security Science host Dan Mellinger. This fast-paced podcast aims to demystify cybersecurity. Its secret sauce: "education combined with a dose of entertainment."
Over 22 episodes so far (as of December 2020), the podcast addressed a broad range of topics. The host and his guests tackled "A Brief History of Vulnerability Management." They explored "Risk, Measured: Epidemiology for Cybersecurity." And they discussed "Reporting Risk to the Board."
An eclectic mix of topics and guests make for an informative listening experience. Key takeaways" in the form of soundbites are shared with each episode on the podcast website.
Listen to it here: Security Science Podcast. Twitter: @KennaSecurity
*
S-RM Insider Podcast (S-RM Intelligence and Risk Consulting)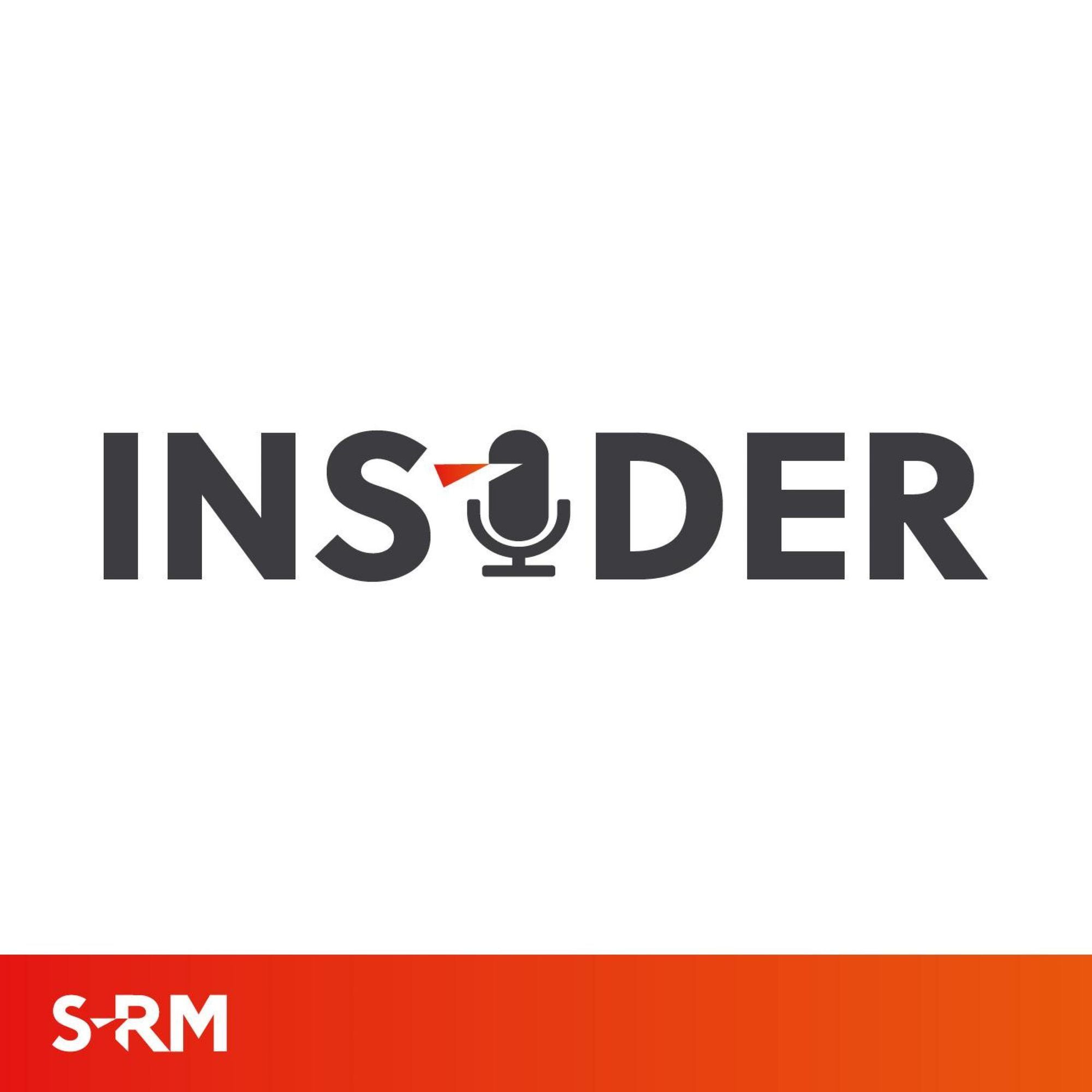 S-RM Intelligence and Risk Consulting is a global risk and intelligence consultancy. Associate Director Lenoy Barkai hosts the S-RM Insider podcast.
She convenes industry experts to discuss a broad swath of subject matters. In 2020, topics included "Organisational Resilience," "Cyber Security & 5G Technology", and "Social Media Investigations."
The S-RM Insider podcast took an end-of-year hiatus. Lenoy says it will be back in January 2021, with several guest speakers already lined up. Topics will include cybersecurity matters, threat intelligence, and regional risks.
Listen to it here: S-RM Insider Podcast. Twitter: @SRMInform
*
Further mentions go to new cybersecurity podcasts of two industry giants:
Securing Digitalization is "The Siemens Cybersecurity Podcast." Siemens Chief Cybersecurity Officer Natalia Oropeza (Twitter: @NataliaOropezaG and Mirko Ross (Twitter: @Mirko_Ross) are the co-hosts.
Security Unlocked is "The Microsoft Security Podcast" (Twitter: @msftsecurity. Microsoft Security evangelists Nic Fillingham and Natalia Godyla are hosting. Their goal is to explore the technology and people behind Microsoft's security solutions.
*
Will the 2020 cybersecurity podcasts have staying power?
Do the new cybersecurity podcasts of 2020 have what it takes to see post-pandemic success?
We think that most of them are well-positioned to outlast the lockdowns. They have specialized in cybersecurity content niches where they face little or no competition from their established brethren - yet.
###
Did we miss a new cybersecurity podcasts that you think should be included here? Did you or your company launch a cybersecurity podcast this year?
Drop us a note and let us know, and we may include it when we publish a follow-up. This post was last updated on 2/5/2021.